Founded in 2014 throug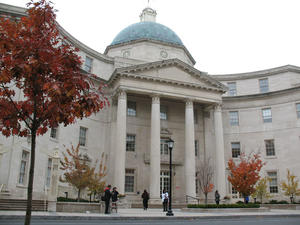 h a collaborative agreement between Yale University and the non-profit organization Ciencia Puerto Rico (CienciaPR), the Yale Ciencia Initiative is an effort within the Yale School of Medicine's Office of the Diversity, Equity, and Inclusion to expand access to scientific knowledge, experiences, and careers among communities or populations traditionally underrepresented in, or underserved by, the scientific enterprise.
The Initiative benefits from CienciaPR's network of more than 10,500 Puerto Rican and Hispanic scientists, students and educators who are connected across the world through an innovative online platform. By leveraging its community's collective knowledge, CienciaPR has created thousands of resources to improve science education and help forge the next generation Hispanic STEM leaders.
The Yale Ciencia Initiative aims to promote:
Research and scholarship in the development and study of interventions that utilize science networks like CienciaPR to enhance the engagement and participation of people from diverse backgrounds in science;
Collaborations with faculty and programs within Yale to increase recruitment and retention of underrepresented groups in science and to enhance outreach to Latino communities;
Translation of the CienciaPR model to other countries and communities and provide a home for the sharing of best practices in the development and implementation of culturally relevant science education and science networking efforts.