Giovanna Guerrero-Medina, Ph.D.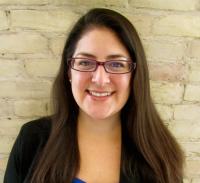 Yale Ciencia Initiative Director
Yale Ciencia Academy Principal Investigator
giovanna.guerrero-medina@yale.edu 
Dr. Giovanna Guerrero-Medina is the Director of the Yale Ciencia Initiative at Yale University. She is also the Executive Director of Ciencia Puerto Rico (CienciaPR), an international network of scientists, students and educators committed to promoting scientific outreach, education and careers among Latinos. Through these positions, Dr. Guerrero-Medina studies the impact of scientific networks like Ciencia Puerto Rico in improving access and participation in science and works to promote diversity through the Yale School of Medicine Office of Diversity, Equity and Inclusion. Under her leadership, CienciaPR has become one of the largest networked communities of Hispanic scientists in the world, has secured federal and foundation funding to support diversity in science education and career development, has secured federal and foundation funding to support diversity in science education and career development and in 2015, received recognition as a Bright Spot in science education by the White House. Dr. Guerrero-Medina serves as Principal Investigator of the NIH-funded Yale Ciencia Academy, a national program to provide graduate students with opportunities for professional development, outreach, and networking. She also led "Seeds of Success," an Amgen Foundation supported program to promote the participation of Latina middle school girls in STEM. Prior to her current position, Dr. Guerrero-Medina worked as Head of Science Policy at the Van Andel Research Institute, as Health Science Policy Analyst at the National Institutes of Health, and was a 2005 Christine Mirzayan Science and Technology Policy Fellow at the National Academies. She has a Ph.D. in Molecular and Cell Biology from the University of California, Berkeley, where she had a Howard Hughes Pre-Doctoral Fellowship to study the development of neuronal connections and develop genetically encoded sensors of synaptic activity. She received her B.A. in Biology from the University of Puerto Rico, Rio Piedras.
Mónica-Feliú-Mójer, Ph.D.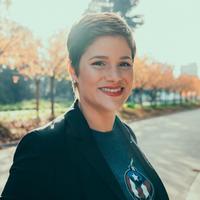 Yale Ciencia Academy Training and Outreach Coordinator
A PhD scientist-turned-communicator, Mónica taps into her professional and cultural backgrounds and uses storytelling, science communication, community-building and mentoring to make science more equitable and inclusive. She leads communications and outreach for CienciaPR, a global community of more than 10,000 scientists, students, educators and allies democratizing science, supporting the career development of underrepresented young scientists and transforming science education and training in Puerto Rico. At the Yale Ciencia Academy, a National Institutes of Health-funded training program, she serves as Director of Outreach Training, providing doctoral students in Puerto Rico and the U.S. with mentoring, training, networking and support to develop their science communication and public engagement skills. She also works with the non-profit iBiology, leading science communication trainings and producing video stories called "Background to Breakthrough," which explores the intersection of the culture, identity and research of underrepresented scientists. For her work, she has received numerous awards and recognition, including the COPUS Paul Shin Memorial Award and recognition as a 2016 Inspiring Woman in STEM. Mónica earned her B.S. in Human Biology at the University of Puerto Rico in Bayamón and her Ph.D. in Neurobiology at Harvard University. You can find her on Twitter: @moefeliu.
Janet Desmarais
Yale Ciencia Academy Project Coordinator
Janet Desmarais has weaved her passions for education, science, language, and culture with her organizational and analytical skills into a diverse professional career. Always with an eye towards innovation, progress, and efficiency, she brings a pragmatic optimism to all her projects. She began in education as a teacher and academic coordinator, working in the US for a physics outreach program and in Peru for an English language institute. After returning to the US and teaching Spanish for several years, she began to look for new experiences that would better use her process development and planning skills. As program associate and later office manager for Peru Opportunity Fund, an initiative of Hampshire Foundation which focuses on increasing the productivity of farmers in Peru, Janet circled back to her experience in Peru while taking on a wide range of responsibilities as part of a small international team. Before joining the Yale Ciencia Initiative in 2017, Janet returned to her earliest roots in physics as the administrative assistant for the Physics Department at Wesleyan University. Janet holds a BA in physics from the University of Rochester.